All of our lives we have been motivated for many reasons when it comes to the general culture of the world in order to gain reward and satisfaction. From the time many of us were in school and we received the gold star, silver star and perfect attendance awards, etc. Let's not leave out the athletic participation awards and other extra-curricular activities awards in which we once received as kids and now are encouraging our kids to receive these same accolades today. We have all became accustomed to being motivated to doing things to receive something for our efforts or we were motivated to get our school work done just to get our parents or teachers off our backs. Over the years we have become conditioned to be motivated by the reward of completing an action or assignment. This is great but can also be a threat to our careers in the workplace and later on in life.
Today there two types of motivation used to develop a work culture in most dealerships.
The first is the one in which we are familiar with in the car business which is known as Extrinsic Motivation. This type motivation in the car business is usually a cash reward, prize reward, high praise from superiors along with bonuses and other incentives. Now on the other side of the motivation coin is Intrinsic Motivation which is personal motivation, where we do something for the love and joy of doing a job. Now both can drive our motors on a daily basis in the dealership and of course also can be used to inspire our people throughout the dealership. However, the both have their dangers too. I want to break down the two so you can choose what's best to build a Winning Culture in your dealerships.
Extrinsic Motivation
So what exactly is extrinsic motivation? Extrinsic Motivation is when motivation is use to perform a behavior or engage in an activity to earn a reward or to avoid punishment. In this case one would engage in this behavior not because they would enjoy it or because it is satisfying but to earn a reward or simply to avoid punishment for failure to complete a task. We often see this everyday in the Automotive Industry because most of our Sales People are doing it for the reward of money or the reward of high praises from management. This can be dangerous because there are times dealerships offering cash rewards that start off as a very enticing incentive and then when the expenses are through the roof, the cash bonuses are frozen. The culture in the dealership so goes sour, jeopardizing the energy in the showroom and possibly trashing your month's productivity level. When you offer this type of motivational reward you gotta be aware of the problems it could create if you don't have it under control and now you realize of all the possibilities that could generate success now reveals you have built your work culture on a rocky foundation. There's absolutely nothing wrong with using extrinsic motivation in the form of cash to create your winning work culture however, the punishment aspects of it can cause you to lose people or decrease motivation in your store. I have been at dealerships where you can see the air taken out of the Sales People when the announcement of spiffs and bonuses being cut or shutdown for the month. Sales People now feel like they are being punished and their attitudes and mood suddenly changes. This is a clear indication that they are in it for the rewards and not for the love of what they are doing for living. This can lead to the opportunity to highlight other type of motivation you need to build a Winning Culture in your dealerships.
In this case on the positive side of Extrinsic Motivation, if you coach your Sales People properly it can lead to an opportunity to develop an understanding of perks, pay raises, promotions. Most of all the opportunity to develop a solid sales team. Which has to be balanced out on the other side of the spectrum with Intrinsic Motivation.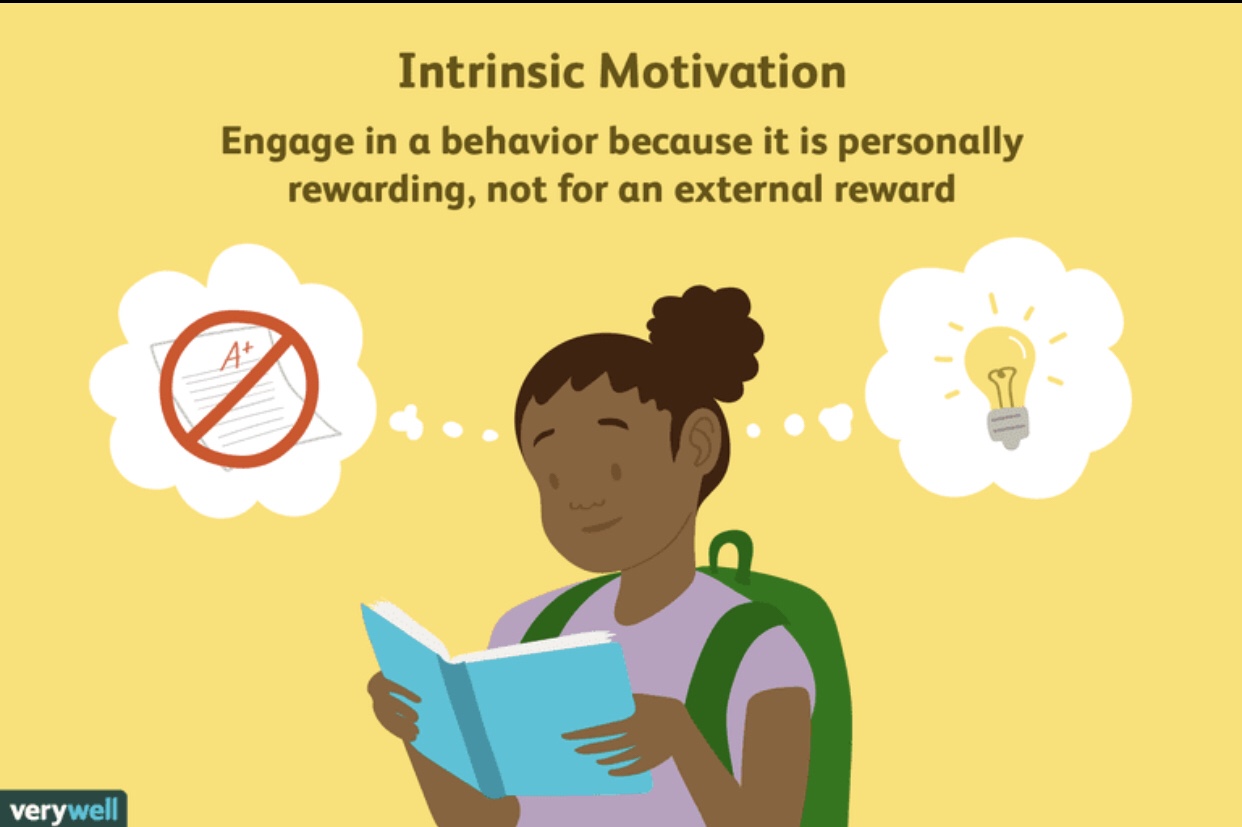 In my time in dealerships I have always found those special people who make your dealerships look really good. These Sales People are students of their craft and love what they do; they are fundamentally sound when it comes to displaying their skills. This employee loves to engage in their daily activities with little motivation needed from their superiors, customers love them and value their expertise. You are usually in for a treat when working with a Intrinsically Motivated employee. They are no prima-donna and definitely drama free when it comes to work performances. I love this type employee because they are doing job for the love of the game. You can see them light up when it comes to doing their job, it an absolute pleasure to watch them in action. Customers love them and are always willing wait for them and them only when it comes to being serviced by the Intrinsically Motivated employee. There's no more of a perfect example of a Intrinsically Movtivated employee than that of the former employee who once worked for the National Basketball Association's Chicago Bulls franchise. This employee really and truly loved what he did and it showed everyday when he came to work. He would show up early and stayed late, people loved to watch him perform. In fact this former employee love his job some so much to the fact that he had a clause in his first contract that he would be allowed to play basketball anywhere and anytime he wanted to do so. When many teams in the league would not allow for such as clause to be permitted, yet alone most players in the league did not display as much passion for their jobs like this particular employee of the Chicago Bulls. In fact his love was so passionate that he attempted to quit the game to prove a point that he loved baseball just as much, after winning three consecutive NBA Championships to only be driven back by his passion for the game to win three more championships consecutively again.
That employee was no other than Michael Jordan, who still to this day has such a great passion for the game that he went on to purchase his very own team in the NBA know as the Charlotte Hornets where you can still see that passion and that drive in him where he continue to do what he loves the most. Now you may not have an employee who is as Intrinsically Motivated as Michael Jordan, but you may have one who is nearly as driven and just needs a couple of things from you or your leaders. The first is praise, the second is high praise from upper management or ownership. The smallest things such as good job or way to go will inspire this type employee. You need this type employee in your dealership, school, or any other business institution simply because they add value to your business. Secondly, they are a great resource to have when come to attracting new business and attracting new recruits for your business growth. Most of all they will be a key part of building a Winning Culture for your business success and continued growth. You must be able to identify who they are and use them, it does cost you much money just time and love for this employee to grow.
So Which Type Of Motivation Should You Use To Grow Your Business?
I truly believe that you have to use both when comes to growing your business and improve the culture of your business. The key will be making sure your Leadership Team is well-trained on how to use the two types of motivation and be able to identify with what motivates your employees. This will require them to spend more one on one time with the employees, which I believe is so overlooked when it comes to Leadership skills. If you want to build a Winning Culture in your dealership, then make you and your Leaders must get to know their employees. Every employee needs to feel valued and wanted in order for them to want remain and be inspired to work for you each day. So it is really imperative that Leaders are able to identify the type employees and how they each are motivated. It's time managers start managing again and spend time mentoring and learning more about their sales people. You see, Work Culture is all about creating an atmosphere worth following and remain apart of the team. This where sales retention begins and running monthly help wanted ads ends. So learn what motivates your sales people and the will show up everyday inspire to sell cars.
*The following are characteristics that separate Extrinsic and Intrinsic Motivation.
In today's world of building Winning Cultures, it important to that you have realized you cannot light the same fire to motivate everyone them same anymore.
Just know that you have to get know your people to inspire them. There's no right or wrong of the two types of motivations to use to build a Winning Culture, in fact you will have use both. The key is making sure you understand how to use them and when to use them.